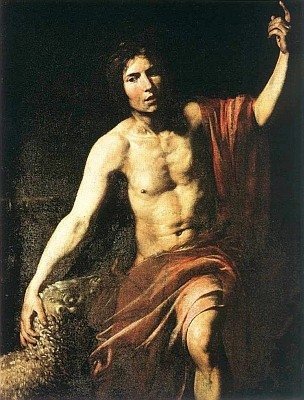 Dear Brothers and Sisters,
This day, 24 June of every year, is the celebration the birth of a powerful life uniquely positioned in history: John the Baptist, also called the Precursor or the Forerunner.
The commemoration of his Nativity is one of the oldest feasts, if not the oldest feast, introduced into both the Greek and Latin liturgies to honour a saint. But why is the feast proper, as it were, of St. John on the day of his nativity, whereas with other saints it is the day of their death? Because it was meant that the birth of him who, unlike the rest, was "filled with the Holy Ghost even from his mother's womb", should be signalized as a day of triumph. The celebration of the Decollation (Beheading) of John the Baptist, on 29 August, enjoys almost the same antiquity. We find also in the oldest martyrologies mention of a feast of the Conception of the Precursor on 24 September.
Hymns 9 and 10 are suggested for today. Readings are found on page lii and liii for Morning and Evening Prayer, and on page 259.
And here is the collect for the day:
Almighty God, by whose providence Thy servant John the Baptist was wonderfully born, and sent to prepare the way of Thy Son our Saviour by preaching repentance; Make us so to follow his doctrine and holy life, that we may truly repent according to his preaching; and after his example constantly speak the truth, boldly rebuke vice, and patiently suffer for the truth's sake; through the same Thy Son Jesus Christ our Lord. Amen.
The King and Lord of the Forerunner – O come, let us worship.
Blessings this feast day,
Fr. Wayne